Pictures of Dan: Thursday Night Dinner
In 1996, I started hanging out with a bunch of web geek types--the Cyborganic crowd--who had this weekly themed dinner on Thursday nights at "corporate headquarters" (a Victorian on Ramona St. in the Mission). Here are some pictures from the events, and a couple of bonus pieces of art made on the little original cute Mac that they always had set up.
Select the images for the full-size versions.
1996-02-22, looking stunned
1996-02-29, pretending to be a drunken frat boy
1996-03-14, with brother Jeremy in the background
1996-03-21, "fighting" with Sonic
1996-04-18, I was into yo-yos at the time
1996-04-25, with Forrest, still fascinated with yo-yos
1996-06-13, in the kitchen, with beer
1996-06-27, hanging out on the stairs
1996-06-27, demonstrating my culinary skills
---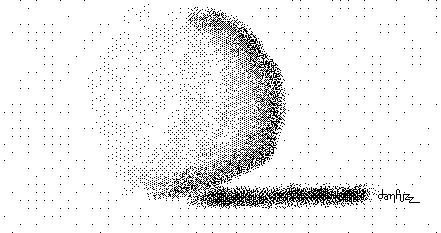 1996-03-21, spheroid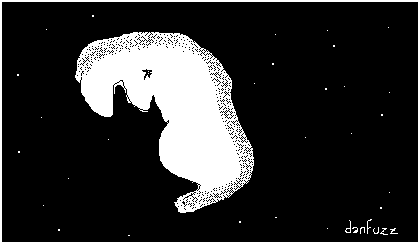 1996-05-16, moon-ish looking thingie
---
-dan